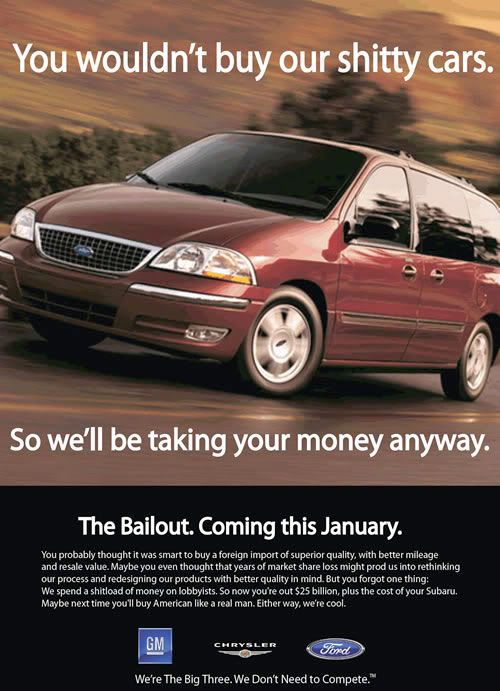 via BoingBoing, and lots of other places.
Bludstone on wtf_stupid helpfully points out that this bailout is more expensive then the stock of the companies. We are literally giving them more money then they are worth.
In other news, now that Nicky's governor is in prison for being a dumbass, her and I are totally dumbass governor twins.